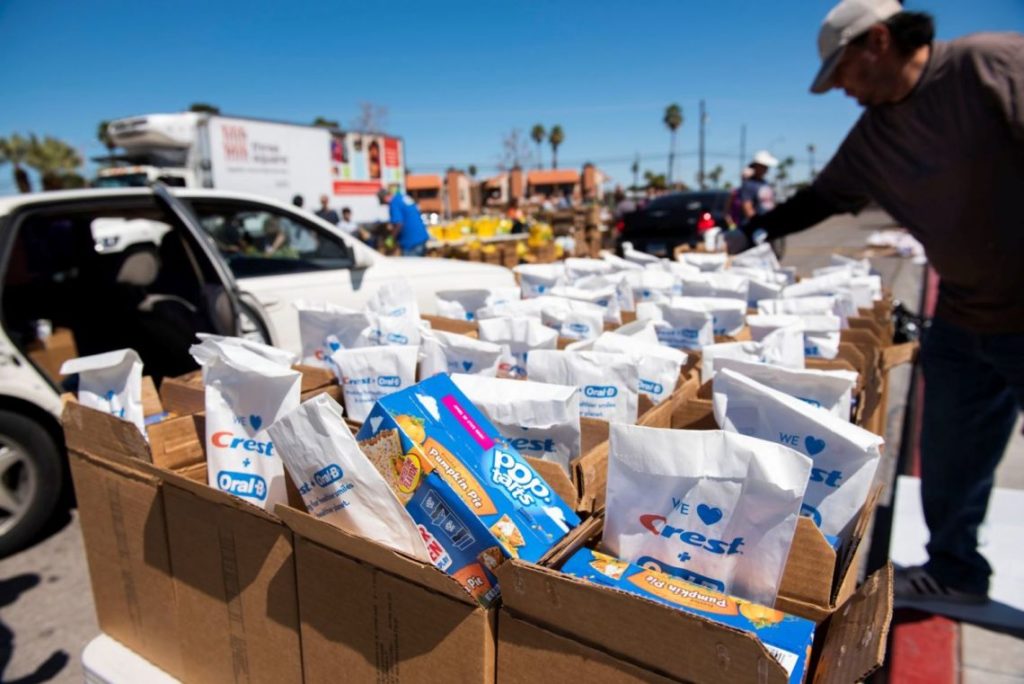 Optimism has run relatively scarce during the coronavirus pandemic as businesses shuttered temporarily, people suffered furloughs or job losses and the American economy receded. But health care agencies continued delivering care and hope. And Future Smiles, Southern Nevada's largest school-based preventive and restorative dental health program, this week got a fiscal boost to support its efforts.
The Las Vegas-based nonprofit received a $10,000 grant from the Delta Dental Community Care Foundation to fund aid programs related to the coronavirus pandemic.
The foundation, Delta Dental of California and Affiliates' philanthropic arm, created a $1 million Nonprofit COVID-19 Relief Fund and is offering grants of up to $50,000 to nonprofit organizations. Beneficiaries include groups delivering food insecurity safety-net services; groups delivering health and wellness services; and 2019 grantees. Grants were open to groups in 15 states including California and Nevada in the western United States.
Future Smiles was a 2019 grant recipient. In August, the group received $70,000 from the foundation to hire a dentist, dental assistants and a community dental health coordinator for the Nevada Women's Philanthropy Dental Wellness Center.
In a statement announcing the award, the foundation acknowledged that health-focused nonprofits have faced a dual difficulty during the coronavirus lockdown — rising demand for services, which drove up expenses, and a drop in service-sustaining donations.
"We are proud to be your partner — not just a funder. And we are here to support you during these unprecedented times," the foundation said in a statement. "COVID-19 is an unprecedented epidemic that has placed profound strain on nonprofit organizations across the globe."
The grant is poised to deliver plenty of good, supporting Southern Nevadans in several ways:
Toothbrushing supplies: Future Smiles will continue working with the Clark County School District to provide oral health education — including virtual programs for distance learning — and delivering "smile bags" loaded with toothbrushes, toothpaste and dental floss for students and families.
Grocery giveaway: Future Smiles will continue its participation in Three Square's Grocery Giveaways, which have run at four to six Southern Nevada schools weekly during at the COVID-19 lockdown. Unaided, Three Square has served 300 to 500 families with the giveaways; Future Smiles said that with its aid, the potential support increases to 1,800 to 3,000 families. With the current social distancing guidelines in place, the drive thru food distributions are a safe and effective location for Future Smiles to serve multiple families with toothbrushing supplies.
Medicaid enrollment: Once social distancing orders end, Future Smiles will resume helping families to enroll in Medicaid and the Supplemental Nutrition Assistance Program. Before the lockdown, Future Smiles had been helping 20 families a month on average. The funding will help support specialized Future Smiles staff who are experts in Medicaid enrollment.
Comprehensive dental treatment: When shelter-in-place restrictions lift, the Future Smiles-operated Nevada Women's Philanthropy Dental Wellness Center will reopen, aiming to serve more than 650 children. Operating will likely require following Centers for Disease Control and Prevention guidelines for personal protective equipment. Future Smiles will spend some of the grant money to secure the specialized equipment for the entire dental team.
About Future Smiles
The mission of Future Smiles is to increase access to dental health care for underserved populations. Founded in 2009, Future Smiles is Southern Nevada's largest school-based preventive and restorative dental health program directly serving more than 6,000 students annually. Its goal is to improve overall health, which includes oral health, by eliminating health care barriers ending dental pain and suffering for Southern Nevada's youth. To learn more about Future Smiles, visit www.futuresmiles.net.