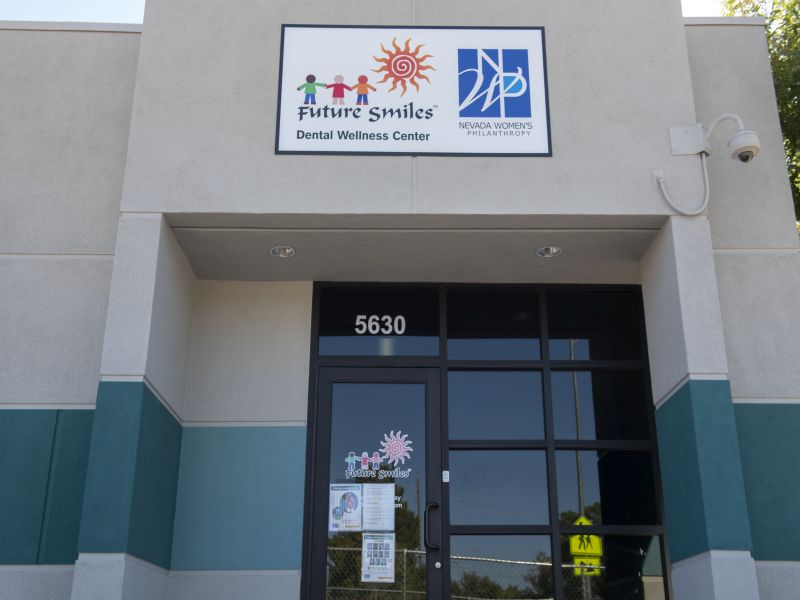 Nevada Women's Philanthropy Dental Wellness Center
Nevada's first school-based dental restorative facility provides dental diagnosis and restorative treatment of oral disease.
If you are interested in having your child become a patient, please click the button below.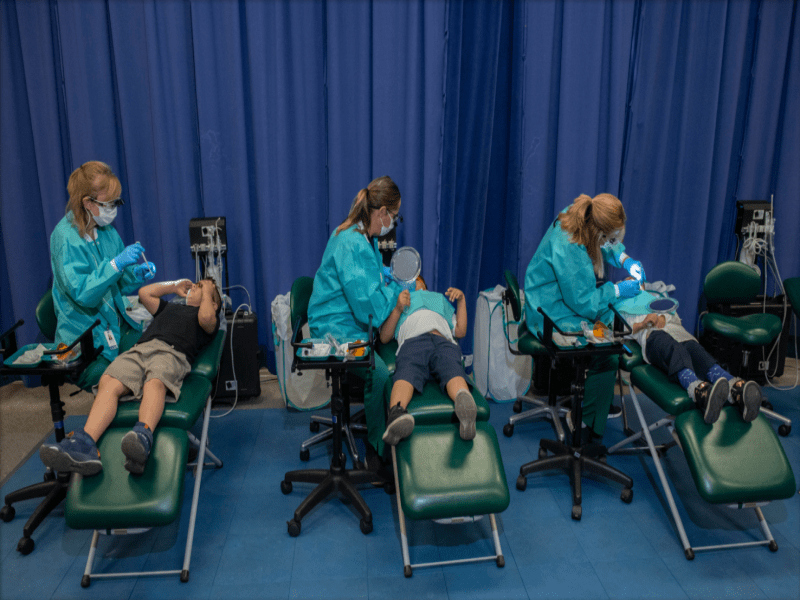 School Sealant Program
Our mobile School-Based Sealant Program includes a prevention team of dental hygienists and dental assistants who go to where children are most frequently—our public schools.
Our unique mobile delivery model breaks down the common barriers that hinder a child from seeing a dental professional. Portable dental units on wheeled carts are transported into the school setting, which provides easy access to care and education while removing transportation barriers and lost school time.
Note: Due to COVID restrictions, the Future Smiles School-Based Sealant Program has modified our operations to serve the community in the safest way possible. Contact us for more information about how you can partner with us.
Contact Us
NWP Dental Wellness Center
5630 Coley Ave
Las Vegas, NV 89146
702-799-1204
Clark HS Administrative Building
3074 Arville St
Las Vegas, NV 89102
702-889-3763
© 2023 Future Smiles
We proudly serve as a non-profit 501(C)(3) organization.